Welcome to our Social Knitworking site
The 'Wild Woolly Women' have been meeting since April 2009 to share their enthusiasm for all things woolly.
Based in the Cotswolds, we meet every Wednesday except when there is a fifth one in the month (10.00-1.00pm) to knit and spin, chat and eat lots of homemade cake.
Please note new venue added every 2nd Wednesday.
Jolly Nice, Old White Horse Filling Station, Frampton Mansell, Gloucestershire, GL6 8HZ
To see when our next meetings are, please click Meeting Dates.
Workshops
You are invited to join us, have some fun, learn a new skill or brush up on some old ones. We regularly hold workshops, which include spinning, dyeing with natural products and felting. All levels are welcome, full and half day available. For more information, please take a look at our Workshops and Events page or get in touch using our Contact Us page.

---
Would you like to help Wild Woolly Women support Cirencester Royal British Legion (Women's Section) in their endeavour to knit or crochet 17,000 poppies?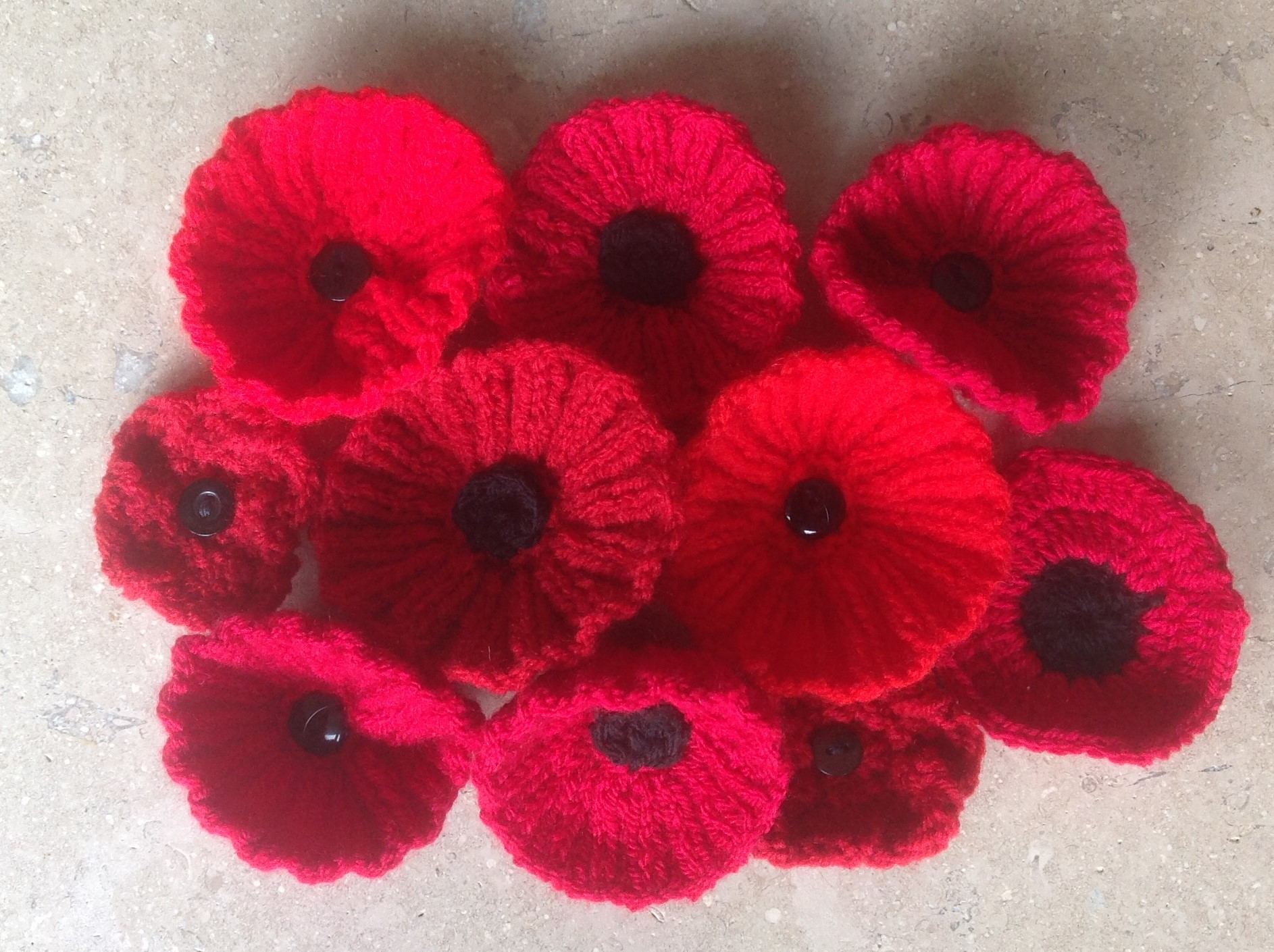 They are going to make a 'Poppy Cascade' in Cirencester Parish Church in time for the coming Remembrance Day, 2017 commemorations.

If you are interested click here for straight forward knitting and crochet patterns. If you have a favourite poppy pattern, please feel free to use that.

When you have completed as many poppies as you want, please send them to:
Pauline Farman at 19 Mayfield Park, Perrott's Brook, Cirencester, Glos. GL7 7BH

The cut-off date for this project will be the 30th September 2017.
If you would like further details, please e-mail: paulinefarman19@btinternet.com
---