NOVEMBER 2016
"TEAM BALTHAZAR"
Our King, all ready for Gloucester Cathedral's, "Knitivity."
Lots of hard work, masterminded by Lynne, the Wild Woolly Women are very proud of their team effort.
---
JANUARY 2016
Wild Woolly Women knitting "TWIDDLEMUFFS" for Dementia Sufferers
---
A woolly man in our midst!! David getting stuck into knitting chicks! only another 289 to go of the 400 pledged to Gloucestershire Arthritis Trust. The chicks sold this Easter will help raise funds for a new Hydrotherapy pool.
---
THE NATIONAL STAR COLLEGE CHARITY VINTAGE FAYRE JULY 2015
The Wild Woolly Women ran a stall, selling all their lovely hand crafted items to help fund raise for the National Star College. We enjoyed live music, cream teas and the sun shone too!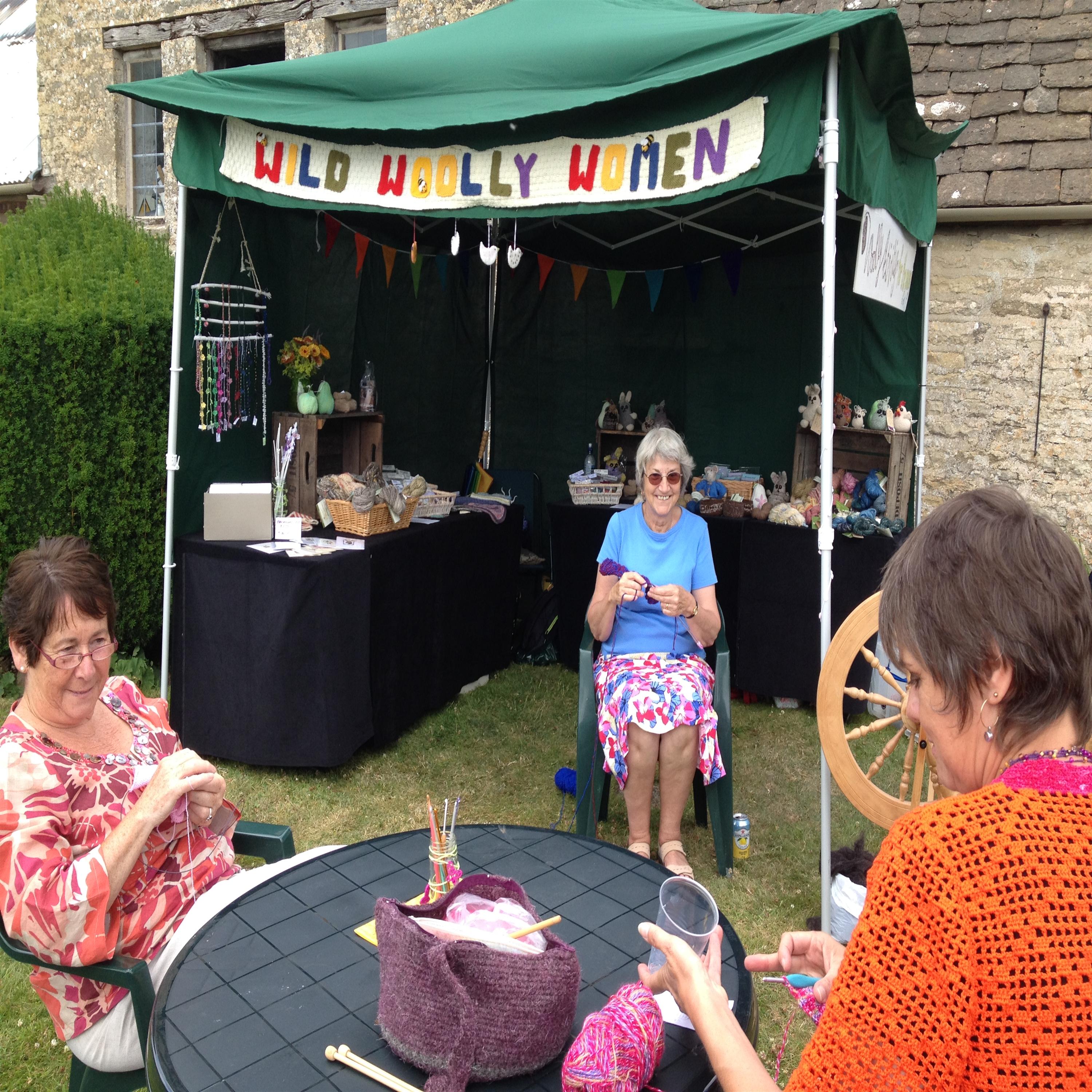 ---
27th June 2014 STAR DAY
The Wild Woolly Women hit the headlines again! "Heard the yarn about the statue's new bikini"(Gloucestershire Echo) The Hare and the Minotaur on the Promenade, Cheltenham, were "Yarn Bombed " and star bunting festooned the trees, to fund raise for the National Star College.
---
February 2014
Heart shaped pockets for children on the Heartease Project
---
Spring 2013
We knitted over 200 Chicks, that were then filled with creme eggs and sold by us to raise money for Gloucestershire Arthritis Trust.
---
Our First Yarnbombing October 17th 2012
The Wild Woolly Women make the local paper, following are first "Yarnbombing," which was staged in Cirencester Woolmarket. We covered the Ram in knitting, to mark National Knitting and Love Wool Week. The passers by who enjoyed the spectacle, happily donated money to Cotswold Care Hospice.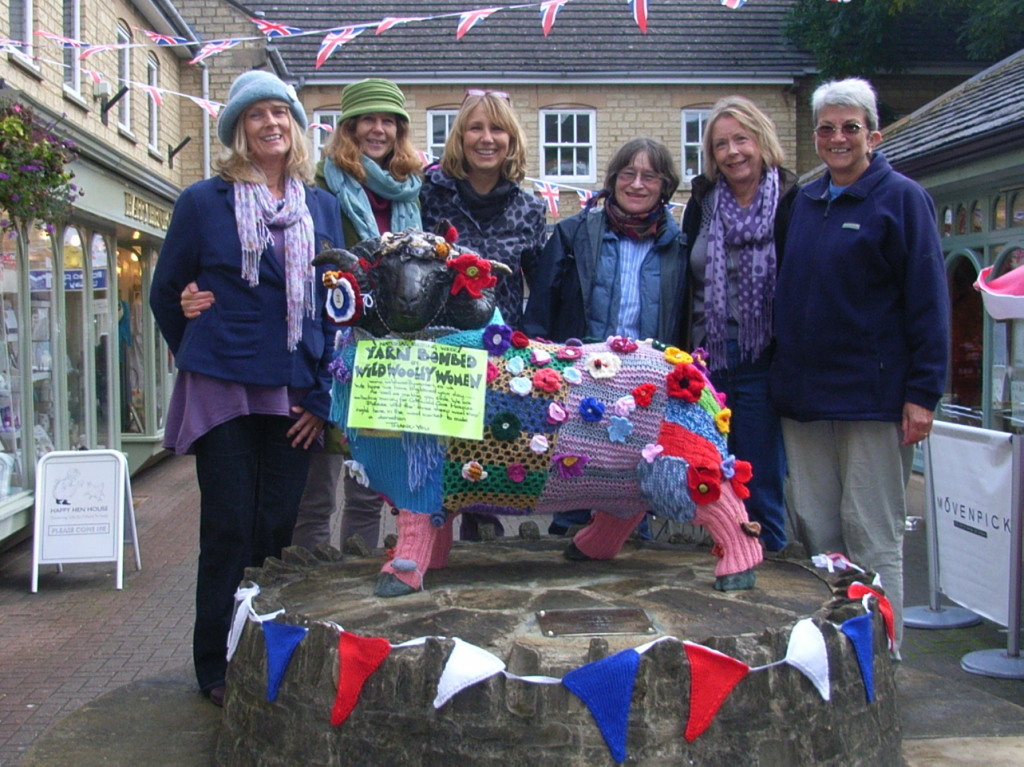 ---
World Wide Knit in Public Day June 16th 2012
We had a lovely day at Cirencester Organic Farm, teaching children to knit squares-they were then sewn up to make blankets for Aids victims in Africa. The money raised was donated to Cotswold Care Hospice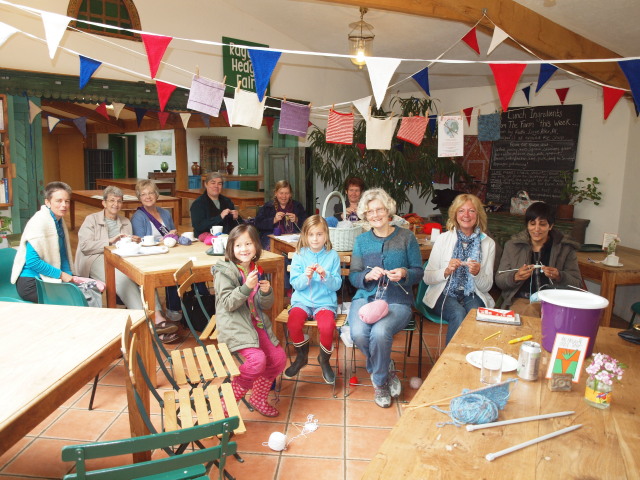 ---
The Knitted Dolls Summer 2012
These are the Character Dolls that we knitted, that are used during play therapy by an Educational Psychologist with disadvantaged childern from difficult backgrounds.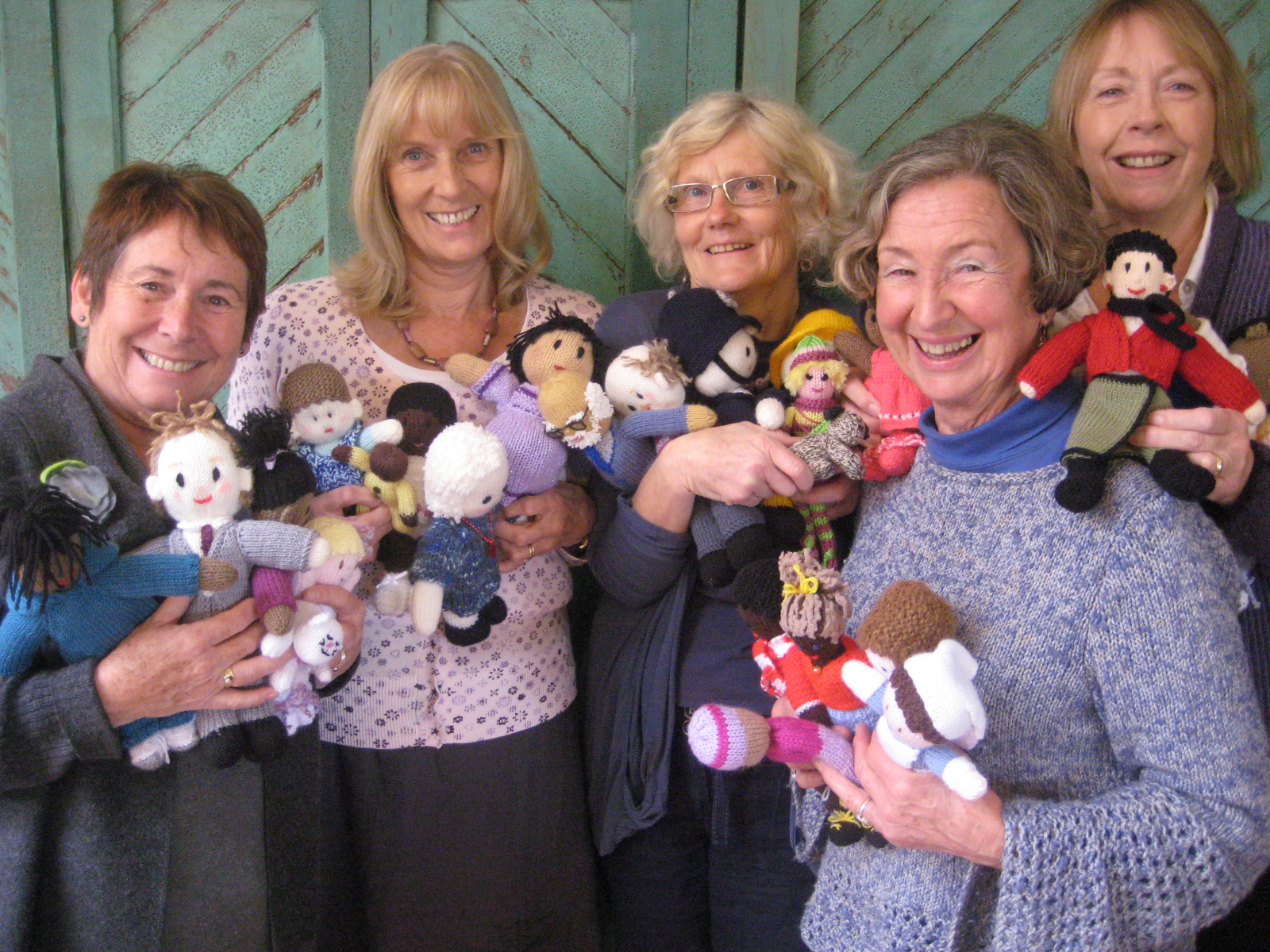 ---
The Back to Back Challenge 12th May 2012
Pauline tries the practice jumper on Adam for size!! It was made during the training sessions by the the Cotswold Woolgathers in preparation for their entry in International Back to Back Challenge.
---
Dyeing Workshop at Cowley 20th July 2011
A memorable day in lovely summer sunshine, we had such fun dyeing our handspun yarn using Indigo, Madder and Onion Skins.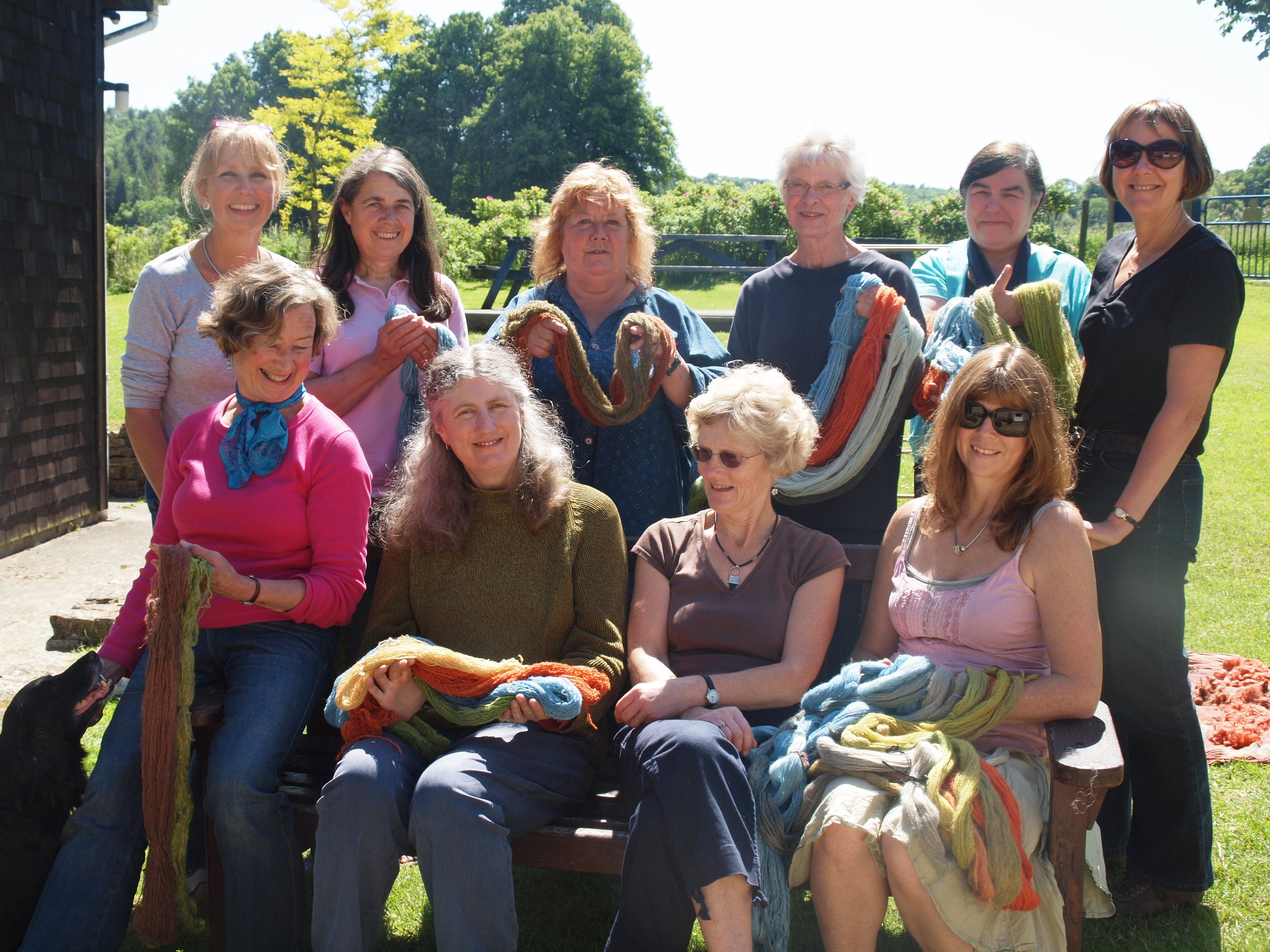 ---
The Big Knit-Mutiple Sclerosis Society June 2010
Wild Woolly Women get involved in their first charitable event, hand knitting White Blood Cells and Neurons which were incorporated into a collage aimed at heightening awareness of the disease process of Mutiple Sclerosis. It was displayed at the Cheltenham Science Festival.